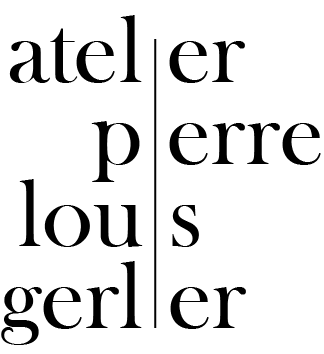 Chaise racine, Urban furniture,
Paris 2011.
Laureate "Mobilier Urbain Intelligent" organised by the city of Paris.
​
​
​
​
​
​
​
​
​
​
​
A design for a triple aspiration
-urban dimension: overlaying of functions in one place to intensify space and therefore better save it. (Illustration of a small-scale multifunctional urban planning as a remedy for urban sprawl)
-An interactive dimension: no formal research imposed by the designer but an object that the user deforms, bends, stretches, depending on their needs and moods.
Economic-potential: Use of the ground surface as a space of communication and expression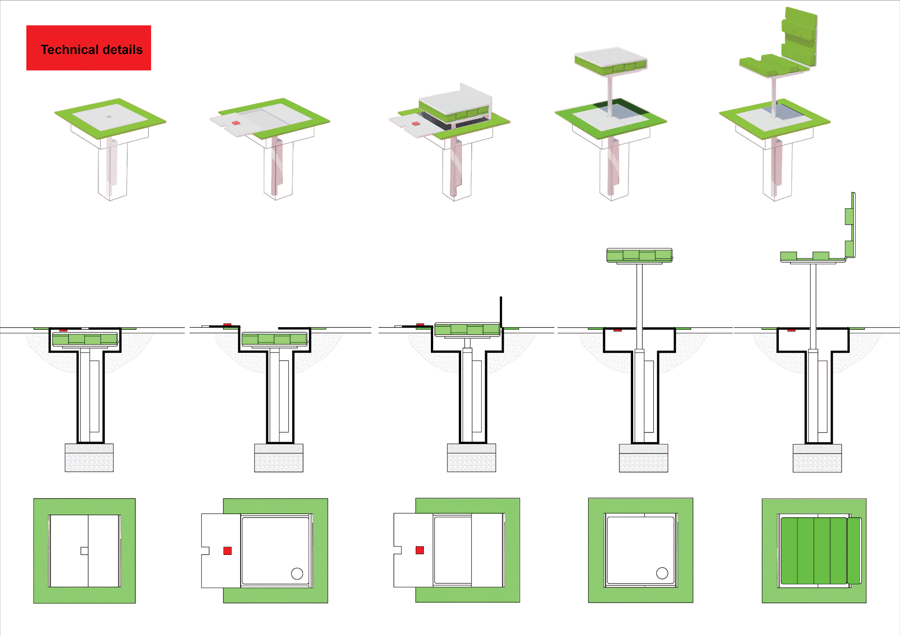 Dharavi, Urban Design,
Bombay, 2009.
​
​
​
​
​
​
​
Dharavi, a slum located in the middle of Mumbai, is made of 85 smaller communities with a complex social structure and hierarchy
among different religions and caste systems. This complex system tends to create a pattern where people from one community
do not cross into another community and therefore the only place that these people can interact is along the main streets.
This social pattern is evident through the formation of the commercial realm. These commercial streets are the most precious
resource of Dharavi and therefore I propose to expand and maximize the street without destroying the current fabric by creating a
new topography that will not only accommodate more social and productive area but will also integrate the harvesting of rainwater
and facilitate the management of both solid and organic waste.
Selfconstruction,
Sénégal, 2007
​
​
​
​
​
​
​
​
​
​
After passing one month in a small village of Senegal, I conceived an alternative and thrifty principle of self construction. Ittakes into account the vernacular qualities (evolutiviness…) without overlooking their desire for modernity.
Self-construction, Senegal
Self-construction, Senegal
This system is organized from north/south oriented brick mud walls (good thermal insulation). Between these walls settle flexible and divisiblespaces at will from light partitions made of woven millet stalks.This is a habitat that has the potential to grow and changeendlessly.By orienting the north/south walls, it also benefits from the passage of the prevailing Eastern winds that will seep through thebraids to continuously ventilate the inside.
Daily activities do not have locations as it is in the local tradition but move in seekingshade during the day and light during the night. Walls serve as support to slide mobile furniture (beds, kitchen, etc. )
Anarchitecture,
Bronx, New York City.
​
​
​
​
​
​
​
​
​
​
​
Redefinition of traffic axis through new local services.
South Bronx has different neighborhoods systems with characteristic unused open spaces which lead to a perception of fragmentation in the area. Our solution is to insert small interveners to invigorate these unused spaces and create new interactions and new pedestrian axes. The backyard will become the meeting area.
In collaboration with Tahaer zoyab, Martha Kolokotroni and Nita Yuvaboon.
In collaboration with Akhila Srinivas and Jay Trung Tran.